26 November 2019 – Akribis is proud to win The Enterprise 50 Awards, with the added honour of clinching The Special Recognition Award for Internationalisation. E50 Awards was launched in 1995 to identify, support, recognise and reward the 50 most enterprising, privately-held local companies in Singapore. E50 is widely recognized as a stamp of approval for business, access to strong financial backing, and provides a launchpad to an IPO listing. E50 Awards is jointly organized by KPMG in Singapore and Business Times, and sponsored by OCBC Bank. Supporters of the awards include Enterprise Singapore, The Singapore Business Federation and the Singapore Exchange.
Winners of Enterprise 50 Awards 2019
E50 does not rank a company based on the turnover. The judging committee looks at factors which would reflect a company's enterprising spirit. Turnover is only one of many factors - growth and vision to venture internationally, as well as knowledge management skills are examples of other areas they consider.
All business sectors are important to Singapore's continued growth. As such, E50 does not confine the awards to any particular sector or industry.
During the event, the guest of honour Mr Heng Swee Keat (Deputy Prime Minister and Minister for Finance) presented the awards to Mr Leow (co-founder and CEO) for the E50 Awards and Mr Lim (co-founder and Chairman) for the Internationalisation Award at the ceremony held at Resorts World at Sentosa Singapore. This event attracted an audience of around 1,100 people.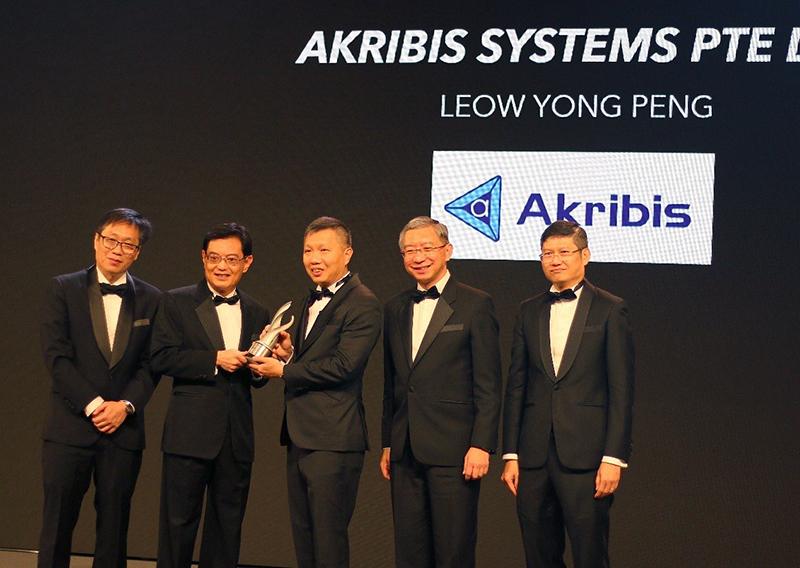 Mr Leow received the E50 Awards from the guest of honour Mr Heng.
Mr Lim received the Internationalisation Award from the guest of honour Mr Heng.
E50 Awards 2019 - top 10 Winners
Mr Lim, Mr Leow and the guest of honour Mr Heng.
A chat between Mr Lim, Mr Leow and the guest of honour Mr Heng.
Mr Leow, Mr Goh, Mr Kong and Mr Lim, the co-founders.
This is the first year that we participated in the E50 Awards and it is an honour to be awarded as one of the top ten winners. We were also awarded the Special Recognition Award for Internationalisation on our clear overseas expansion strategies and going globally.
The Business Times, The Straits Times and Lian He Zao Bao provided extensive media coverages and this will help to improve the public profile so that we can enjoy greater business opportunities.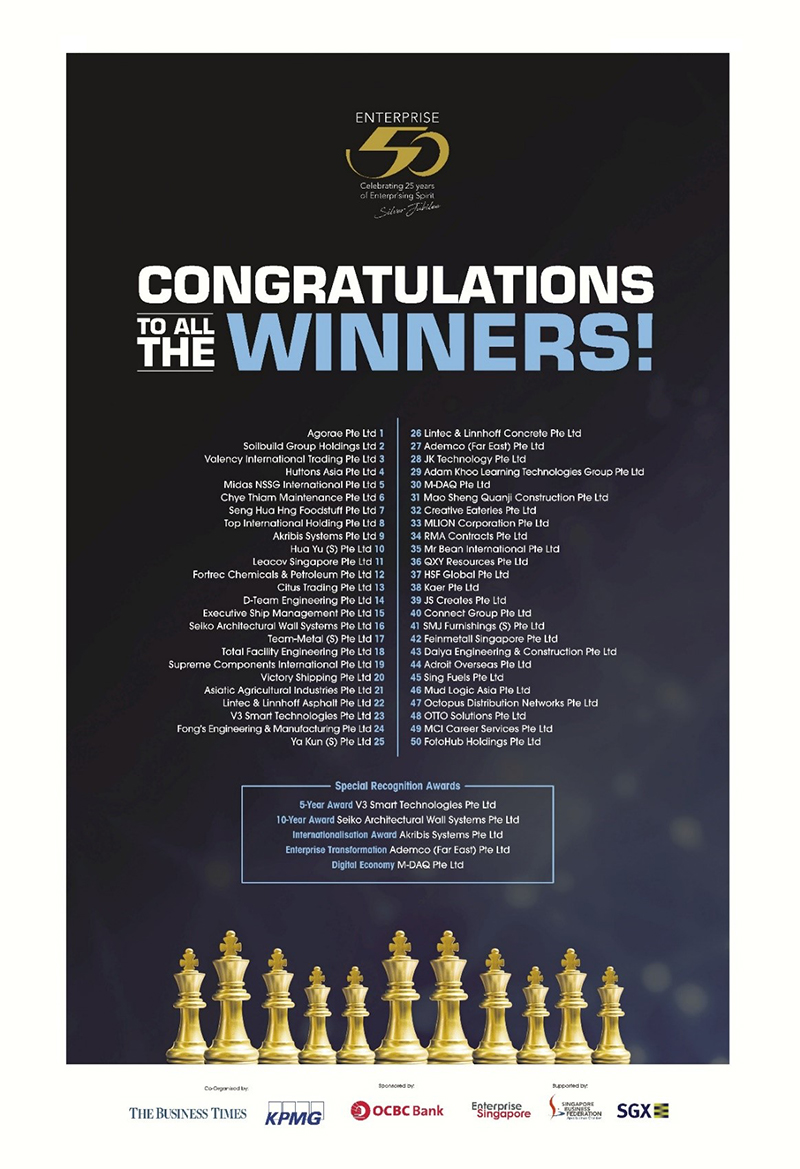 Akribis Systems Pte Ltd won the E50 Awards and Special Recognition - Internationalisation Award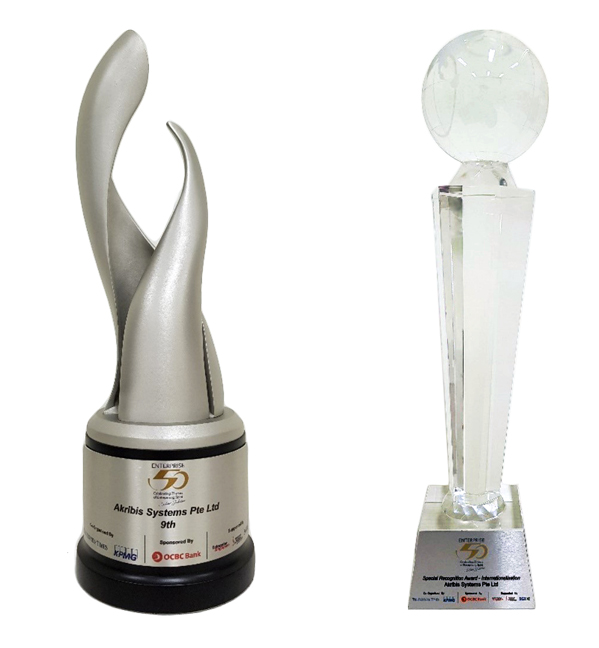 Link: https://home.kpmg/sg/en/home/insights/2016/01/enterprise-50-awards.html